Get your game face on and get ready to snack up. A Spicy Steak Bowl is the perfect way to show team spirit – it'll satisfy even the most intense cravings. This delicious dish will have you reaching for more during all those exciting moments in The Big Game! Perfect for groups, everyone can dig in. Spice up your steak bowl with some classics, like jalapeno slices and pico de gallo for a delicious game-time feast. It'll definitely hit the spot.
Chef Joe Heppe sent us a super-tasty miso marinade that home chefs can really lean in to. It's got a bit of kick and a Korean flair, which really enhances the steak bowl experience. For the less adventurous, we've also added a simple marinade that can be tossed together fast. Mix and match ingredients, there's no wrong way to do it. Enjoy!
---
Want a bit of Korean flavor in your Super Steak Bowl? Chef Joe delivers.  
Meat
Gibsons Skirt Steak or any beef with a healthy amount of marbling.
Miso Marinade
Miso (white preferred) 1/2 cup
1 tablespoon soy sauce
2 tablespoon gochujang (Gochujang is a fermented red chili paste)
1 teaspoons crushed garlic
1 tablespoon lemon juice
1 tablespoon dijon mustard
2 tablespoon sesame oil
2 cups vegetable or nuetral oil
1 cup water
Step one: Blend ingredients until smooth.
Step two: Marinate beef for at least 2 hours. Longer for increased intensity.
---
While Chef Joe's Miso Marinade is amazing, it takes a bit of prep. Don't have time for a run to your local grocer? Here's a marinade you can pull off in no time...with ingredients you probably already have.
Simple Marinade
½ cup chopped cilantro
⅓ cup olive or vegetable oil
¼ cup soy sauce
¼ cup of orange juice
2 tablespoons lime juice
2-4 cloves minced garlic
1 teaspoon ground cumin
1 teaspoon salt
1 teaspoon pepper
---
For Your Bowl
2 cups cooked long-grain white rice (or your preference)
1 yelllow onion, sliced and sauteed
3 bell peppers, sliced and sauteed
2 avocados
1 cup fresh corn
1 can of black beans
1 jar of pico de gallo
2 cups cilantro, chopped
2-4 jalepeno peppers fresh or pickled for heat
1 cup cotija, pepper-jack, or cheddar cheese (any cheese will do)
sour cream
lime (squeeze over rice and finished bowl)
cooked long-grain white rice (or your preference)
1. To get the most out of your Gibsons Skirt Steak, ensure it's brought to room temperature before cooking. (This usually takes about 20 minutes.)
2. On a stovetop, sear for 3-4 minutes on each side, flipping once midway through cooking. Skirt steak, because of it's thinness, will cook fast on a hot grill. Be ready to flip after a couple of minutes if you like it rare. Have your thermometer at the ready. With high heat, you'll end up with an exquisite balance between great crunchy texture and delectable flavor.
3. Cook the steak until it reaches an internal temperature of 115-120°F for medium rare or 125-130°F for medium.
4. Finish and let the steak rest for at least 5 minutes prior to slicing.


The Bowl Prep
1. Add rice to bowls.
2. Pile steak strips over vegetables, beans and rice.
3. Top with pico de gallo, jalepeno slices, cilantro, sour cream, and cotija cheese.  
TEMPERATURE GUIDE
—
Rare  110°
Medium Rare  115° - 120°
Medium 125° - 130°
Medium +  130° - 150°
Medium Well  150° - 155°
Well Done 160° - 165°

---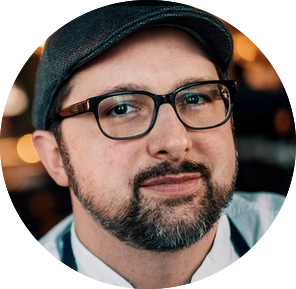 Joe Heppe honed his craft in Chicago, joining its highly reputable restaurant scene in 2006. Starting with the Indian-Latin fusion restaurant Vermilion and Chef Jose Garces' Mercat a la Planxa. After working in every aspect of the kitchen, he ultimately became the executive chef at Untitled, followed by Oak + Char, known for its open hearth cooking. Heppe is currently Executive Chef at I.d., evolving his take on modern American cuisine.
Heppe describes his style as a marriage of classic and rustic with global inspiration that pays respect to Midwestern seasonal sensibility. Heppe finds inspiration every day in the restaurant and loves seeing how cooking allows people of different cultures to connect through food.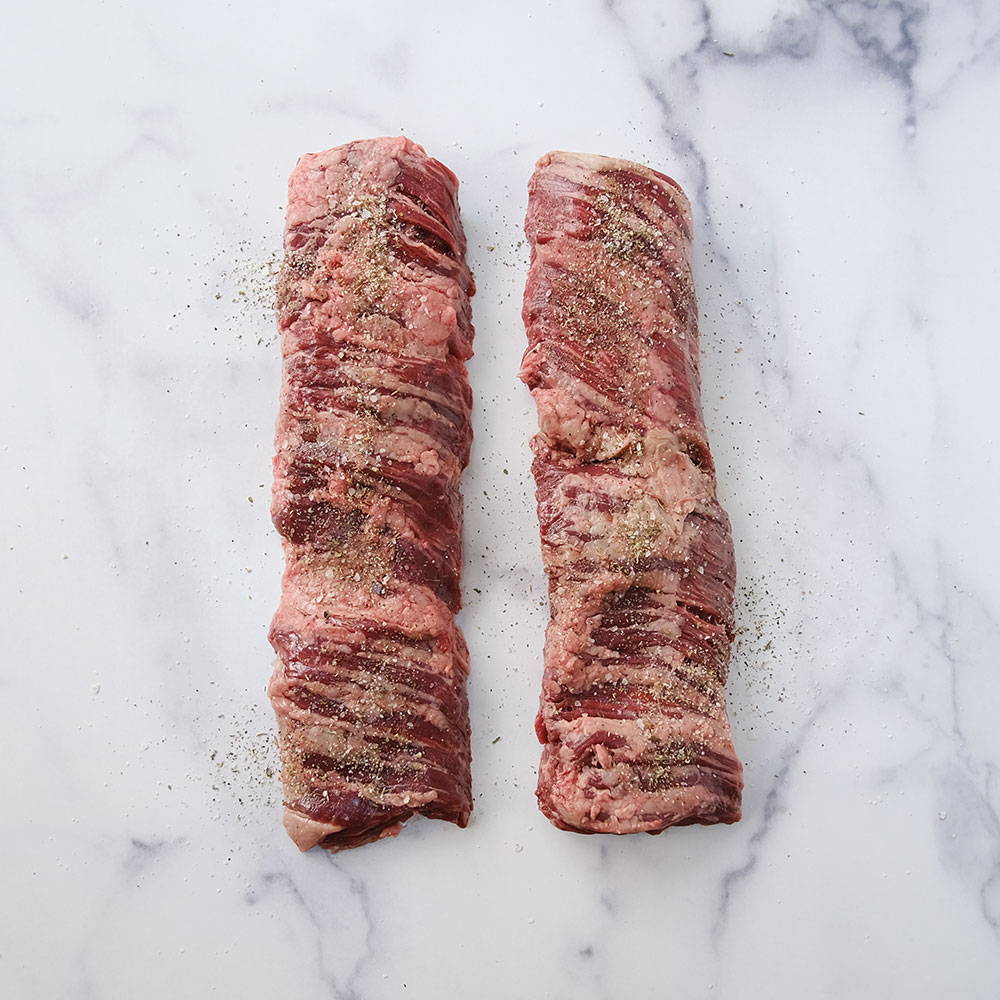 Our Gibsons Prime Angus Skirt Steak brings an unbelievably buttery beef flavor. With abundant marbling, this juicy cut will literally melt in your mouth.