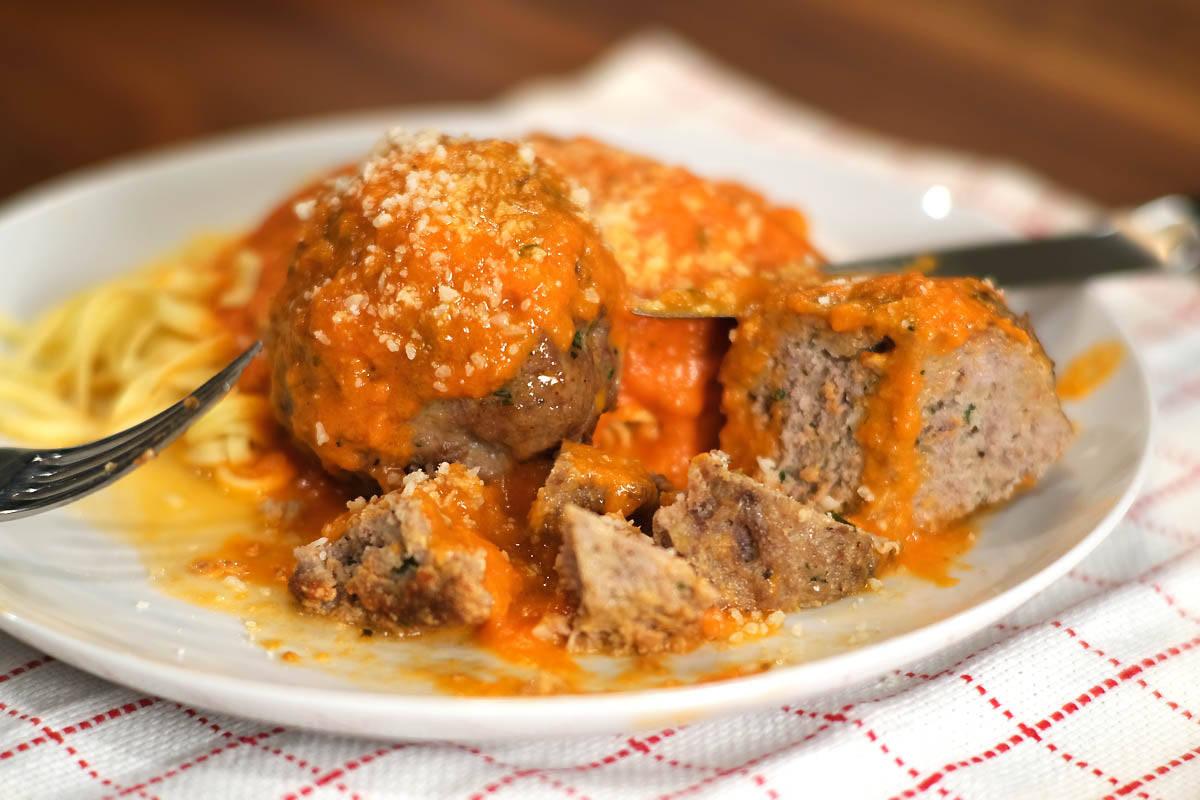 Gibsons Grassfed Meatballs and Pasta Sauce
Chef Todd Stein, Executive Chef & Concept Chef of Quartino Ristorante & Wine Bar, sent us his GGA Ground Steak Meatball and Pasta recipe.
---
Meatballs (makes 15 two ounce meatballs)
1 lb. GGA Ground Steak
½ lb. ground pork
2 slices white bread, torn into small pieces
.75 cup whole milk
1 clove garlic, finely chopped
2 large eggs
1 cup finely grated Reggiano Parmesan
½ cup finely grated Pecorino Romano
3 tablespoons finely chopped fresh parsley (curly or flat leaf)
1.25 tablespoons Gibsons Seasoning Salt
Pasta Sauce
2 28-ounce cans whole peeled tomatoes
1 cup extra virgin olive oil
3.75 tablespoons kosher salt
1/25 tablespoons fresh ground pepper
20 cloves garlic sliced ¼ inch thick
2 yellow onions, coarsely chopped
To Make the Dish
1 lb. dried pasta preferably a long noodle like spaghetti or bucatini. If not a long noodle rigatoni or paccheri are awesome for this too.
2-3 meatballs per person, heated in sauce
3 cups tomato sauce
12 large whole basil leaves
Salt and pepper taste
Grated Reggiano Parmesan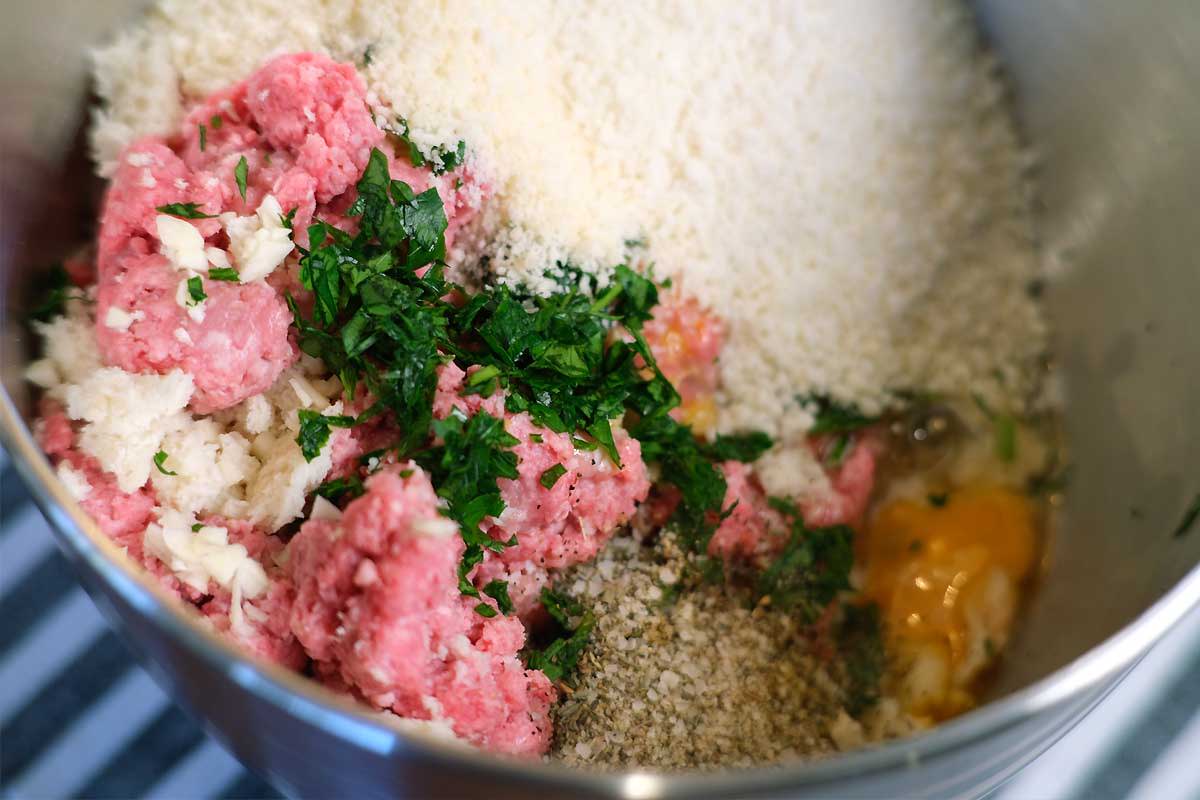 Chef Stein's Ground Steak Meatballs
Pre-Heat Oven to 400 degrees  
In a Mixer with paddle attached to it, or in a large mixing bowl, combine all ingredients. If using the mixer, go on medium speed for 1-2 minutes, or until all incorporated. If mixing in Bowl, mix by hand until all ingredients are mixed together. Using a scale, weigh out two ounces of meat mixture. Gently roll the meatballs in your hands forming the balls, but don't press too hard. Using a cookie sheet or large plate to hold all of the meatballs, when they are done. Bake Meatballs in an ovenproof dish spread ½ inch apart or on a sheet tray in the same manner for about 20 minutes. Remove from oven, drain the fat, and cool. At this point you can continue with the process or you can freeze some or all of the meatballs until you need them.  
When making the pasta and the meatballs, warm the meatballs covered in tomato sauce. Bring to a boil, and then turn down to medium heat in a large enough pan or pot, about 20 minutes. 
Making the Pasta Sauce
Open cans of tomatoes and place in large mixing bowl, with their liquid. Using your hands, crush the tomatoes until there are no large chunks left. Heat a pot or large sauté pan with olive oil over medium heat, add onion and garlic, and cook until they are soft, not browned. Add the tomatoes, salt, and pepper; bring to a simmer, cooking until they are broken down, about 20 min. Remove from heat, and cool slightly. Puree in a blender until smooth. Chill over an ice bath until cool, then put in containers and refrigerate until needed.
COOKING THE PASTA
—
In a large pot, fill with water and at least ½ cup of kosher salt. Bring to a boil over high heat. Cook pasta according to package directions, and desired al dente. While pasta is cooking, heat 3 cups of tomato sauce in large enough pan or pot to accommodate the pasta as well. When pasta is cooked, drain, add to heated tomato sauce and add basil leaves. Stir until pasta is coated with sauce.  
Portion on plates or bowls, and place meatballs on top. Garnish with grated cheese. You can now get creative and garnish with other things like, dried oregano, chili flakes, extra virgin olive oil, and cracked pepper.