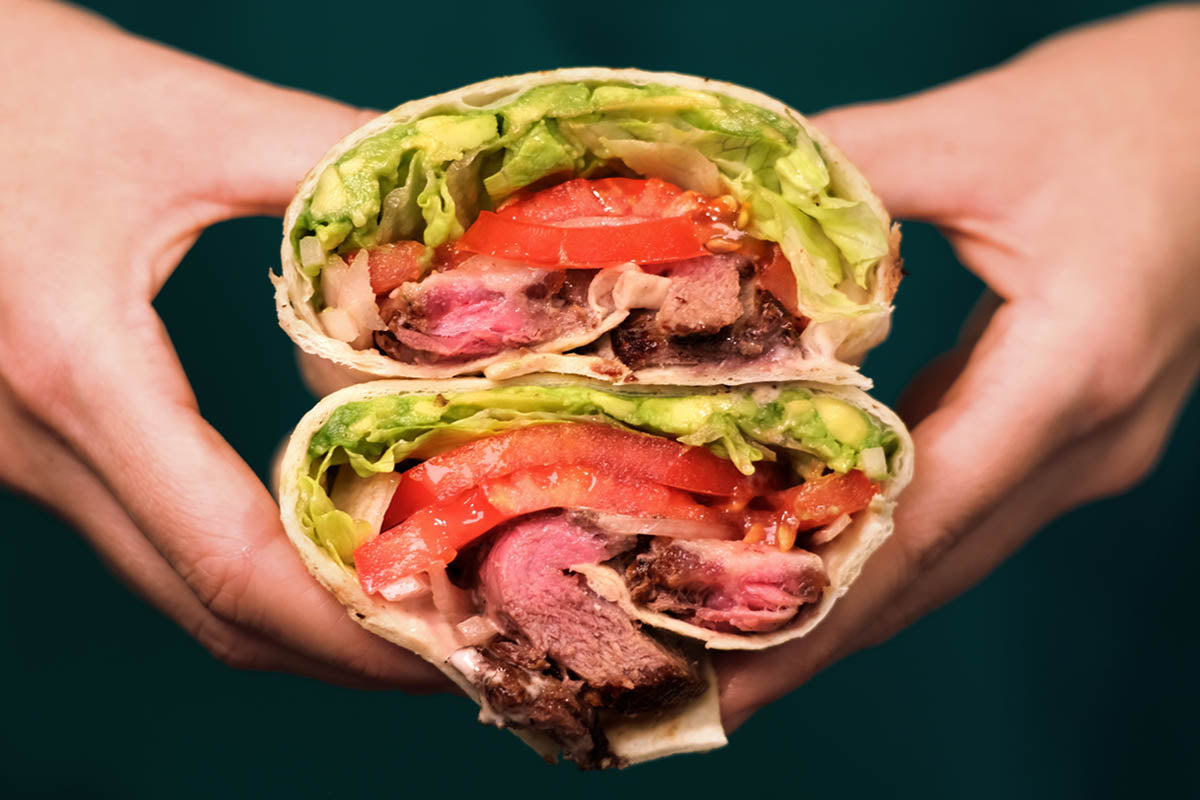 A Melt-in-Your-Mouth Ribeye Steak Wrap
Chef Noel Jaramillo-Osorio, Executive Chef of LUXBAR, sent us his ribeye steak wrap recipe and it's a real crowd-pleaser. Crisp, delicious and a little bit decadent, this wrap is sure to be well received. It's big on flavor and easy to pull together. In fact, you might have everything you need in your fridge already. This recipe takes about 25 minutes from fridge to plate. Don't be afraid to eat it with your hands.
---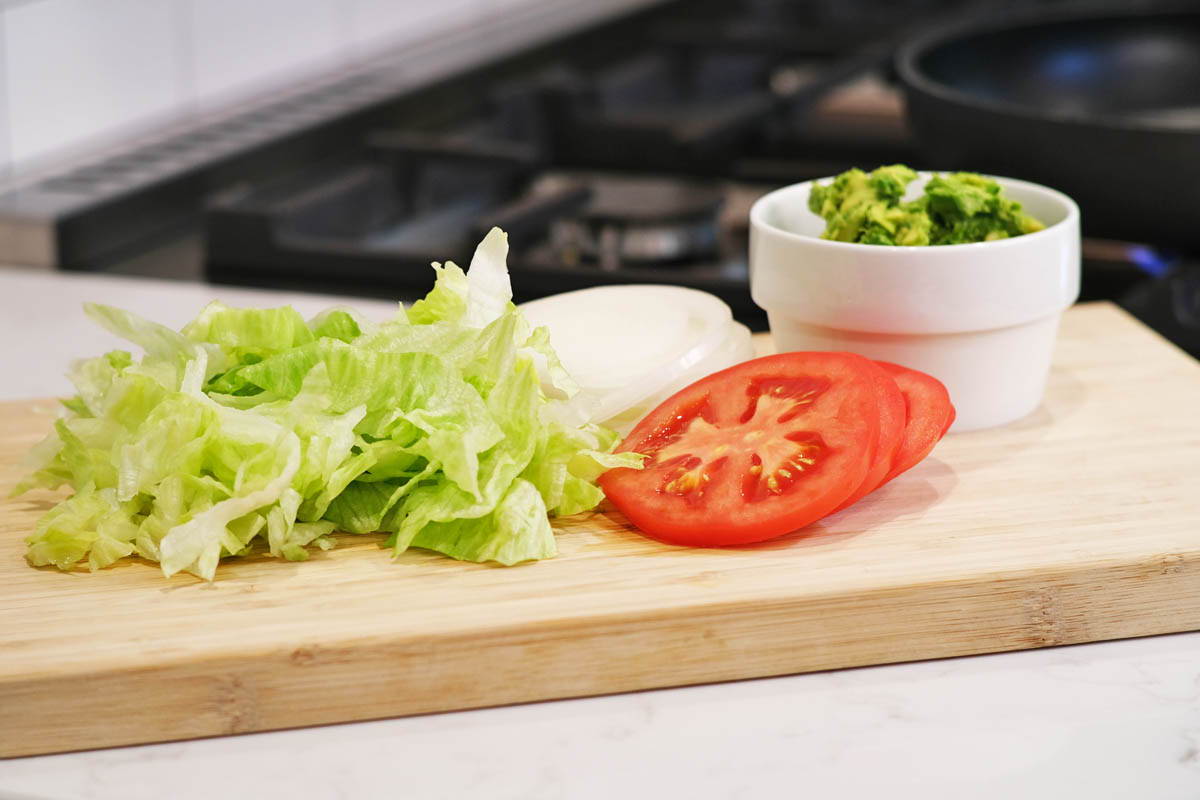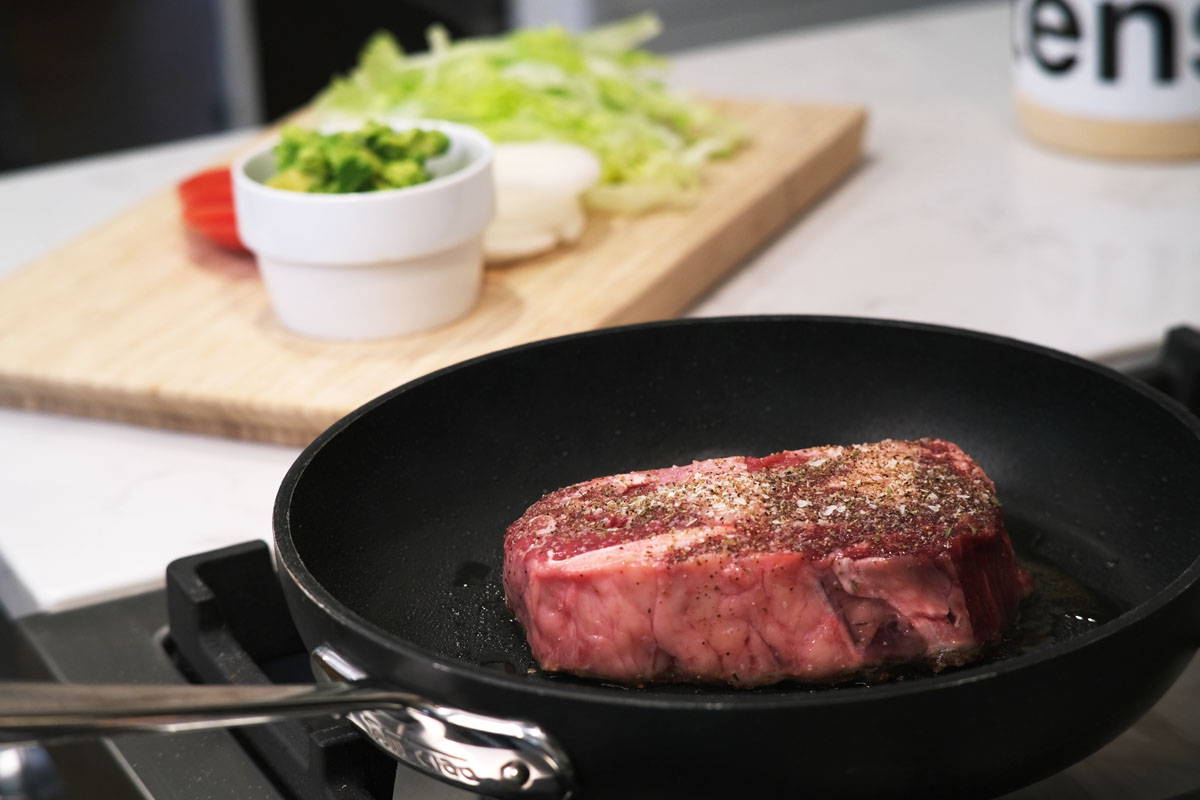 Slice the onion and tomato and chop lettuce. Cut and twist avocado into two halves. Spoon out and smash avocado in ramekin or bowl.  
Cover steak with Gibsons Seasoning Salt. Preheat your oven to 350 degrees. Turn stovetop to high, and add 2 tbsp of oil. Place steak on hot oil and sear both sides of steak to a nice charred color. The sear should take about 1 1/2 minutes per side. Make sure oil is hot before you start the sear. Once you have a nice color on both sides put in the oven at 350 degrees for about 8 minutes.

When your steak is ready let it rest for 5 minutes so that all juices remain with the meat. Once rested, cut your ribeye into strips. Heat up the tortilla to make it easy to roll and pliable (a cold tortilla will tear and split). Next, spread smashed avocados, lettuce, tomato, onion, ribeye and drizzle ranch dressing on top. Fold the tortilla ends in, and gently roll your wrap. Cut in half to serve.



TEMPERATURE GUIDE
—
Rare  110°
Medium Rare  115° - 120°
Medium 125° - 130°
Medium +  130° - 150°
Medium Well  150° - 155°
Well Done 160° - 165°

One 14oz. GGA Ribeye will make 2-3 wraps, depending on you and your lucky guests' appetites. If you plan on making three wraps with this recipe, make sure you prep one large tomato or two medium-sized tomatoes. Enjoy!
---
Noel joined Gibsons Restaurant Group in 2007, working his way up at various Gibsons' locations: LUXBAR, ChiSox, Gibsons Bar & Steakhouse Oak Brook, Quartino Ristorante, and The Montgomery Club. Noel is currently the Executive Chef at LUXBAR. LUXBAR is Chicago's Gold Coast neighborhood bar and restaurant serving all-American, feel-good food and handcrafted cocktails since 2005.