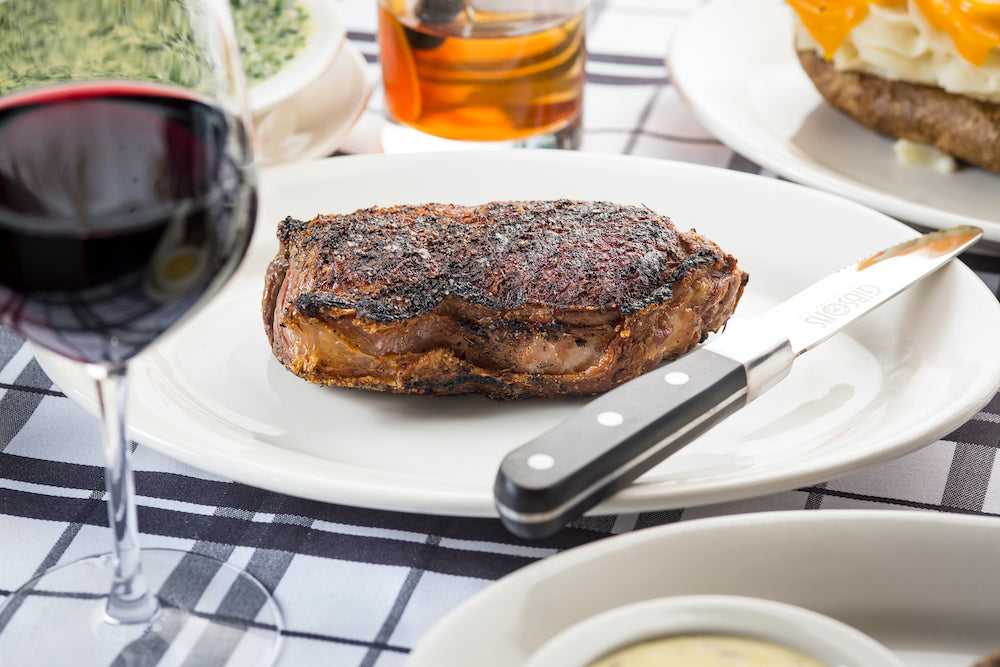 Wine Pairing: Gibsons Steak + Chelsea Wine Vault
We believe Gibsons' steaks are a true example of culinary perfection. By this, we mean: Keeping things simple, and using only the highest quality ingredients.
That being said, as important as it is to use exceptional ingredients in the kitchen, Chelsea Wine Vault believes that the same philosophy should be applied to winemaking. We see a bridge between the focus on growing high quality grapes in the vineyard, and with the focus and care used to select and prepare a delicious Gibsons Steak.
We have taken the opportunity in selecting two stellar wines to pair with Gibsons savory ribeyes and New York strips. We invite you to explore the following two gems—they are full-bodied, bold reds made from expert winemakers that will perfectly match the flavors of Gibsons' high-quality steaks.
---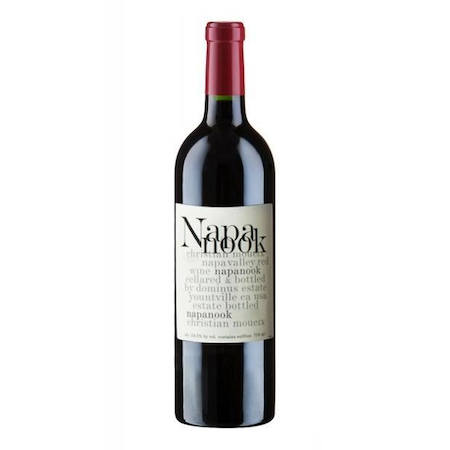 Gibsons GGA New York Strip pairs beautifully with Dominus Napanook Vineyard 2015. A Cabernet Sauvignon-based blend from California, this wine displays a deep purple color and exudes notes of crème de cassis, ripe black plum, and blackberry preserves. The palate is smooth and supple and shows notes of dark chocolate as well. If you enjoy ripe, juicy fruit flavors in your wine, the 2015 Napanook is a perfect match for a Gibsons New York strip.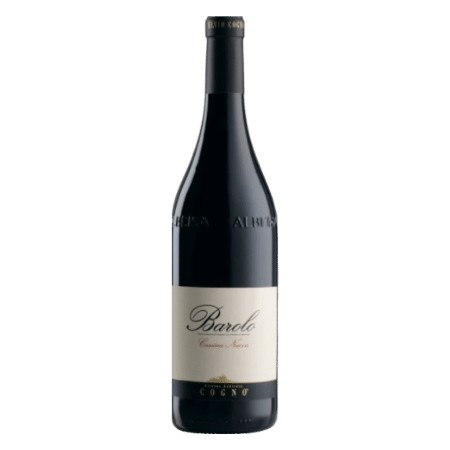 A GGA Ribeye is a cut that is naturally higher in fat content, meaning it is perfect alongside a bold Italian red. That being said, we love to pair the Gibsons GGA Ribeye with Elvio Cogno's Cascina Nuova Barolo 2015. Barolo, which is a classic red wine from the region of Piedmont in Italy is made from a grape called Nebbiolo, which is naturally high in tannins. Tannins add slight astringency and bitterness, which counteracts beautifully with a rich, tender ribeye. This wine also displays notes of dried strawberries, savory herbs, and cocoa nibs. For the wine drinker that prefers something on the drier side, Elvio Cogno's Cascina Nuova Barolo is a great choice alongside Gibsons GGA Ribeye.
We invite you to try these stellar wine recommendations with Gibsons Steak... Cheers!


---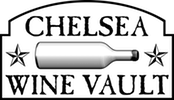 Fine Wine Specialist, CHELSEA WINE VAULT
Chelsea Wine Vault is the premier destination for collectors seeking a world of wine and spirits, located in the heart of Manhattan. Since 1997, our flagship boutique in downtown's iconic Chelsea Market has been internationally acclaimed and sought after for its selection of rare wines and fine spirits. Whether you're a seasoned collector or casual enthusiast, we have a libation for every occasion, awaiting the ideal moment to be paired by us and savored by you.