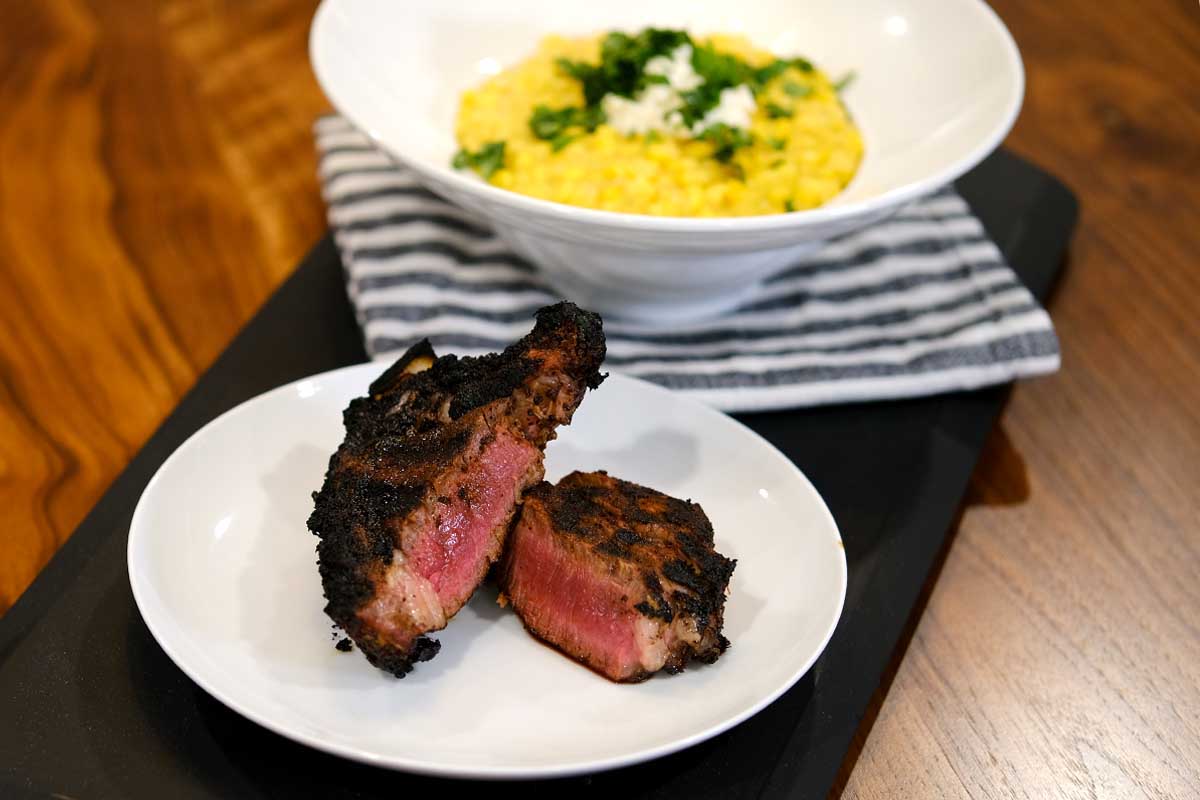 Chilean Coffee Rubbed GGA Bone-In
Ready for something adventurous and with a little heat? Chef Joe Heppe, Executive Chef of I.d., gave us his GGA Bone-In Filet Chilean Coffee Rub and Elote Corn recipe. Chef Joe loves big flavor and this steak rub brings the smokey-savory goodness. You might be asking yourself...coffee? The high acidity levels in the coffee amplify the savory goodness in meat, just like tannins do to wine. Coffee also tenderizes meat and seals in the flavor when cooked. Science. The result is a smokey and charred spicy flavor that compliments the GGA Bone-In Filet. The perfect accompaniment to a steak in this style is the Elote Corn. The hardest part of this recipe is finding the merkén, a smoked pepper from the Mapuche people of Chile. It can be substituted with smoked paprika in a pinch. This versatile rub will work on any cut of meat.
---
Chilean Coffee Rub
(Easily covers 4 steaks)
1-4 GGA Bone-In Filet (or any cut of meat at least 1.5" thick)
2 tablespoons Gibsons Seasoning Salt
2 tablespoons fine ground coffee
3 teaspoons brown sugar
2 tablespoon smoked paprika
1 tablespoon merkén (I would also note that If merkén is not available to substitute with additional smoked paprika)
1 tablespoon ground ancho pepper
1 tablespoon dark chili powder


Elote Creamed Corn
1 pound fresh or frozen corn
1 vidalia onion
3 cloves peeled garlic
1 teaspoon fine ground chipotle
1 lime
1 tablespoon mayo
2 tablespoons salted butter
2 tablespoons cotija or Parmesan cheese
4-6 sprigs cilantro
6 ounces beer (lager, but anything you're drinking usually works!)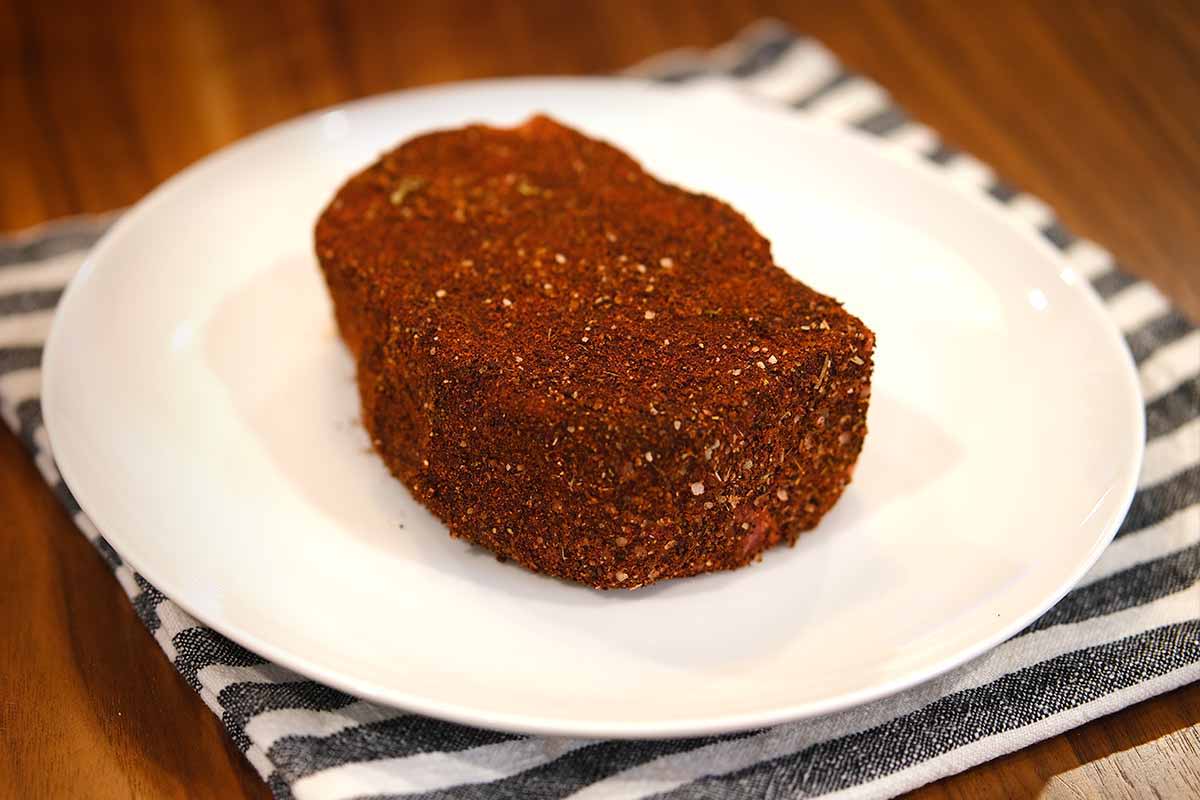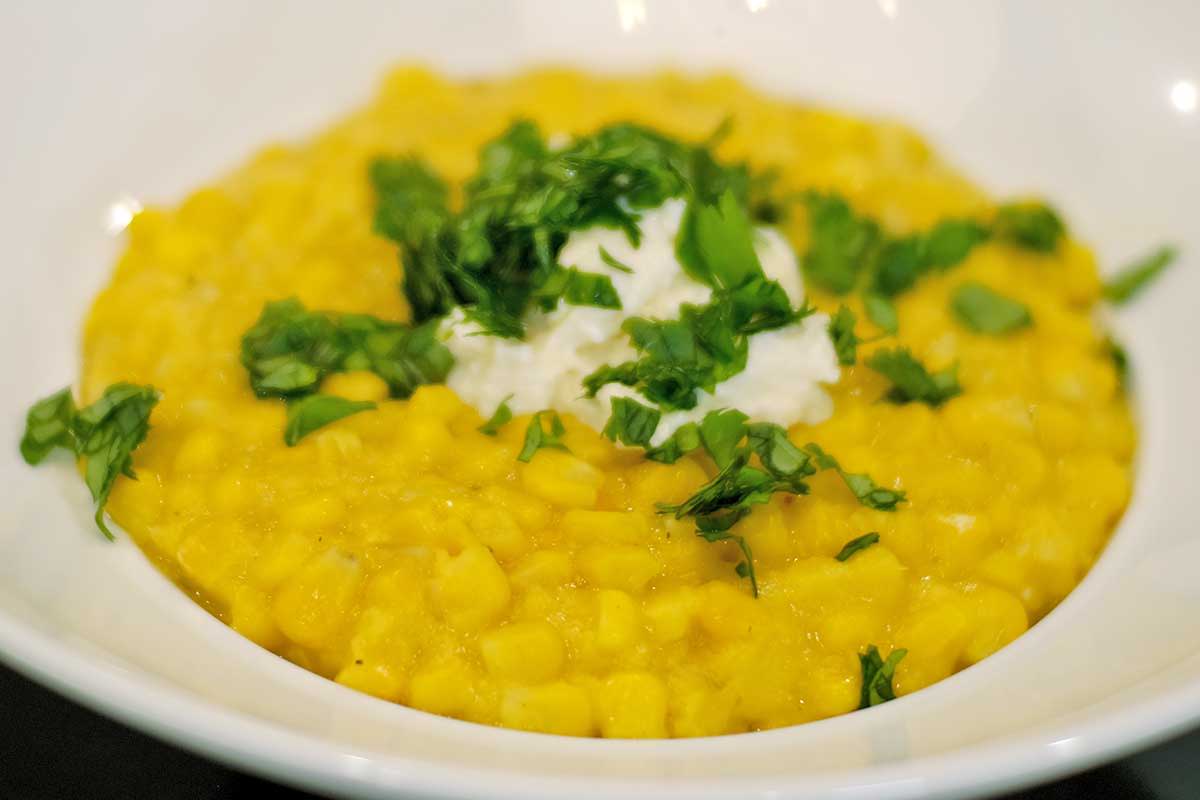 The Rub
Mix together all of the rub ingredients into a bowl. Cover raw steak (or steaks) liberally with rub, working it gently into the meat. The goal is a thin film, with no mounds or excess rub. Let steaks sit for at least 15 minutes before cooking.


Cooking (Reverse Sear)
A reverse sear will develop a crisp crust and a nice medium-rare inside. Success relies on an accurate thermometer. Preheat your oven to 275°F. The lower temperature means it will take longer to cook your steak, but it will do so more evenly. Place your steak, or steaks, into a cast iron skillet or large pan. Roast the steaks until their internal temperature is about 10 -15°F below your final desired finish temperature (see guide below). Next, add a tablespoon of cooking oil to a heavy skillet or pan and preheat a strong burner once you are approaching your target temp. You'll need it hot for the steaks to finish sear. Once the oil starts smoking, remove the steaks from the oven and put the steaks into the searing skillet with a tablespoon of butter. Sear each side for approx. 45 seconds to 1 minute. The level of sear is up to you...don't forget the tall sides.

Note: This rub recipe also works well on the grill or by any other cooking method that generates a good sear to the meat.  



TEMPERATURE GUIDE
—
Rare  110°
Medium Rare  115° - 120°
Medium 125° - 130°
Medium +  130° - 150°
Medium Well  150° - 155°
Well Done 160° - 165°

Elote Creamed Corn Instructions
Add 2 tablespoons of butter to large sauté pan, place heat on medium. Dice the onion into small pieces and add to pan, cook on medium heat until translucent (reducing temperature if onion begins to get color). Mince the garlic and add to sauté pan. Cook garlic for two minutes. Then, add corn and continue to cook till corn is softened, on medium heat 4-6 minutes. Add beer and simmer for 2 minutes. Remove half of the corn that is in the sauté pan and place into a blender. Purée till smooth, then return purée to sauté pan. Season creamed corn mixture with salt and pepper, to taste. Add chipotle pepper and mix in mayo or reserve to garnish on top. Finish creamed corn with juice from half of the lime and use the other half for garnish, if desired. Top with cheese and cilantro to garnish.
---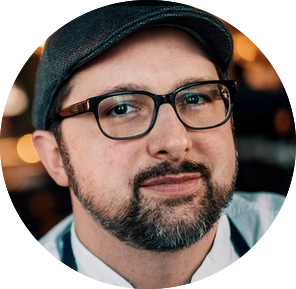 Joe Heppe honed his craft in Chicago, joining its highly reputable restaurant scene in 2006. Starting with the Indian-Latin fusion restaurant Vermilion and Chef Jose Garce's Mercat a la Planxa. After working in every aspect of the kitchen, he ultimately became the executive chef at Untitled, followed by Oak + Char, known for its open hearth cooking. Heppe is currently Executive Chef at I.d., evolving his take on modern American cuisine.
Heppe describes his style as a marriage of classic and rustic with global inspiration that pays respect to Midwestern seasonal sensibility. Heppe finds inspiration every day in the restaurant and loves seeing how cooking allows people of different cultures to connect through food.