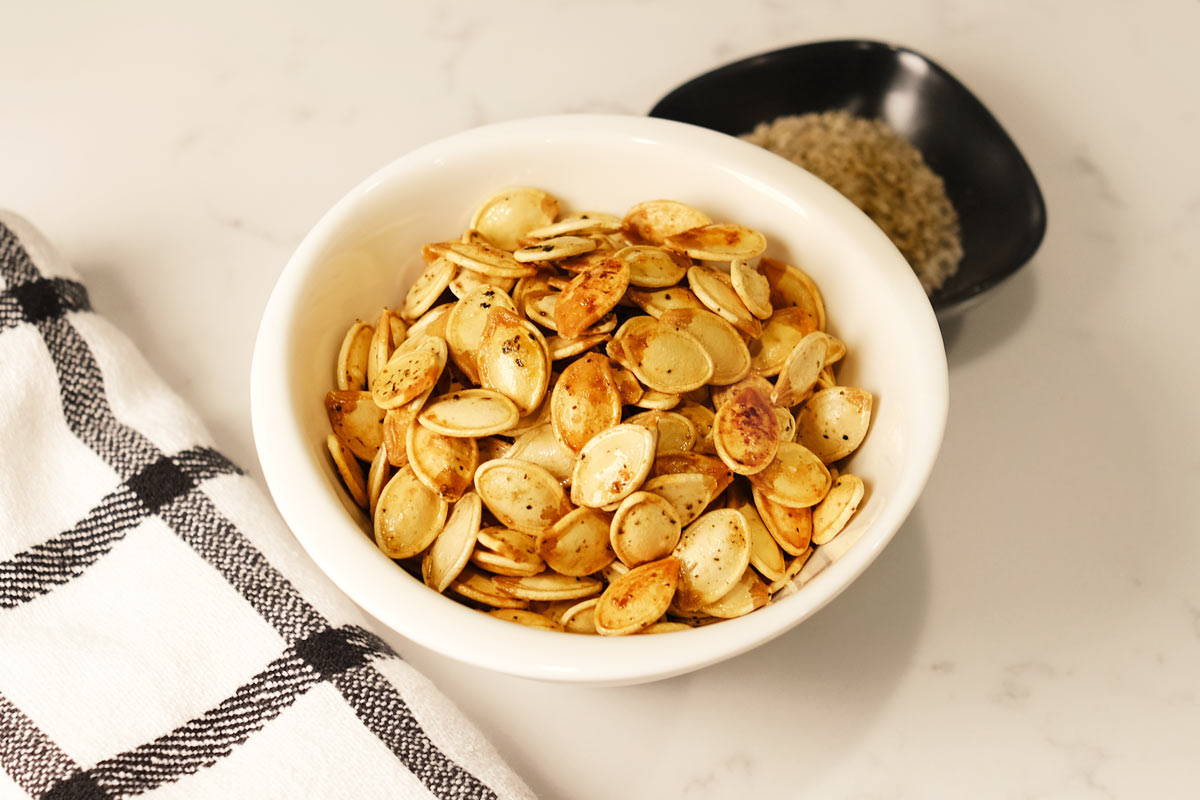 It's fall y'all. Time for apples, halloween, gourds and of course...PUMPKINS!
As you carve your pumpkins this week, make sure to save those seeds for cooking. This year try our pumpkin seed recipe using our famous Gibsons Seasoning Salt. It will make your mouth water and your friends jealous (well, you should probably share with your friends). Gibsons Seasoning's proprietary blend of salt, spices, onion and garlic is a closely held restaurant secret, but to be enjoyed by all. There are many ways to use our salt, but this week we have a taste for pumpkin seeds.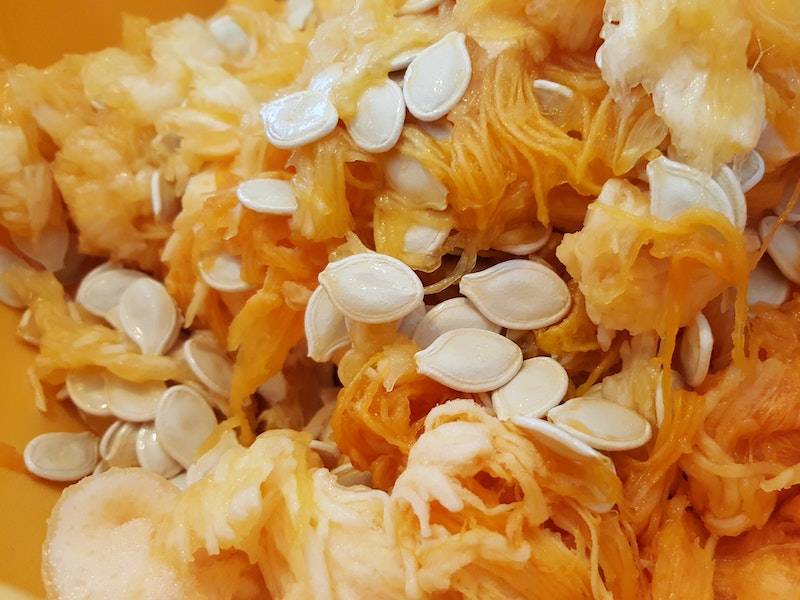 Cut a hole in the top of your pumpkin(s) and dig out all those seeds. Every. Last. One. And put them in a bowl. Pre-heat the oven to 325 degrees.
Rinse off the seeds, removing all excess orange goop.
Pour rinsed seeds into 4 cups of water (for one medium pumpkin) and bring to a boil. You may need more water for a larger batch. Add 1 tbsp. of Gibsons Seasoning Salt to the water (or more depending on water amount). Boil for 5 minutes. Strain seeds and place into a clean mixing bowl.
Melt a 1/3 stick of butter and pour over the seeds in the bowl. Sprinkle a healthy dose of Gibsons Seasoning Salt. Remember, some salt flavor will be cooked in during the boil, so salt to taste. Mix well.
Separate the seeds on to a pan with parchment paper or use a non-stick cooking sheet. Add another sprinkle of salt to seeds that look naked. Place in oven at 325 degrees for 20-25 minutes, or until golden brown.
Let them cool and feast! The seeds will develop more crunch as they cool.