Whet Your Palate With These Smooth Tequila Cocktails
Slide into summer with a cocktail in your hand. As you're grilling up those Gibsons Steaks, serve your guests a refreshing summer tequila cocktail to get the party started. Our Gibsons Italia Bar Manager, Steve Gleich, presents us with 2 mouth-tingling drinks to set the mood at your next summer get together.
---
---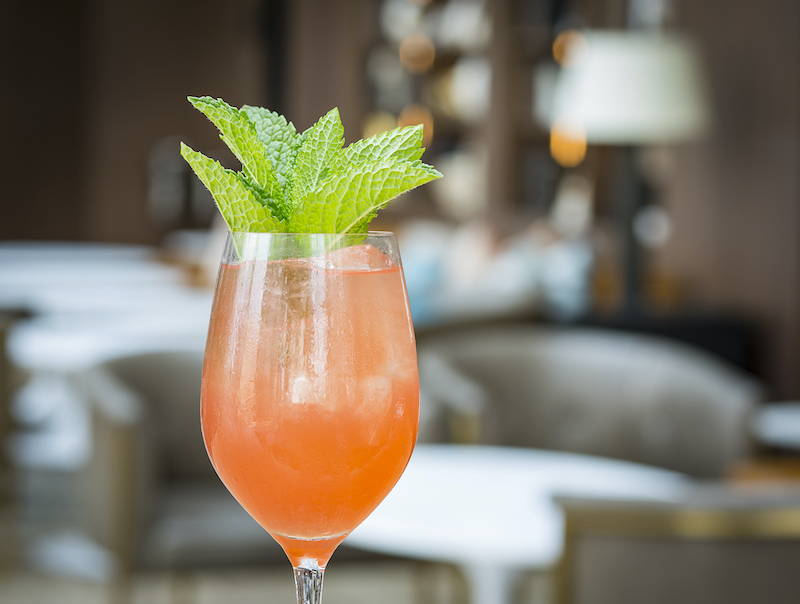 This tequila based spritz will add a pink sparkle to your eye with a touch of sparkling rosé. Included in VinePair.com's, 20 of the Best Summer Cocktails.
See the full recipe.
What you'll need: 1 oz Siete Leguas Tequila, .5 oz Chareau, .5 oz Jack Rudy Grenadine, 1.5 oz Watermelon Juice, .25 oz Lemon Juice, 1.5 oz Sparkling Rosé, Mint, and a Hint of Pepper
---
---
Bar Manager at Gibsons Italia
Steve Gleich was born and raised in St. Louis, Missouri. After graduating college, Steve decided to stay in Iowa to help open and work at a tapas restaurant. In 2008, Steve moved to Chicago where he started working at Gibsons Restaurant Group. Steve began his career with GRG working behind the bar at LUXBAR, located in Chicago's Gold Coast neighborhood. Steve worked there for just under 10 years developing and refining the bar program. In 2017, Steve was an integral part in the opening of Gibsons Italia. When he isn't tending bar, Steve enjoys traveling to places he's never been. Steve is currently the Bar Manager at Gibsons Italia.