Steak and a Gibsons Dirty Martini
No, it doesn't actually involve dirt. This classic Martini includes gin and dry vermouth, making it very aromatic with a clean finish. A dirty martini uses olive brine, making the appearance a bit cloudy, and well...dirty. The Gibsons Dirty Martini is a delicious compliment to any Gibsons steak and it's all about the olives. Gunnar Lindquist, Bar Manager at LUXBAR, walks us through how to perfect this bar staple. Show it off at your next party, or treat yourself.
---
4 oz Vodka
1 oz Filthy Olive Juice
Garnished with Pimento Olives or House Blue Cheese Olives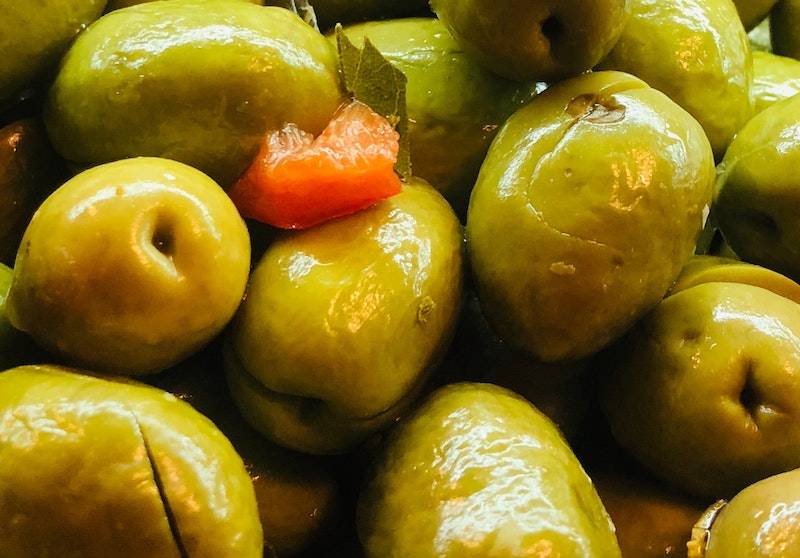 When making a dirty martini, picking the proper olive brine is essential. You can opt for the brine from olives you buy in the store, but that can be oily and a little salty. With the rise of craft cocktails, every ingredient has been looked at and refined, even olive brine. Companies such as Filthy brands, have taken this to a new level, making a "clean" olive brine. All the salinity and nuttiness you would want from true olive brine, but it appears clear, giving you a dirty martini that looks like it's simply vodka.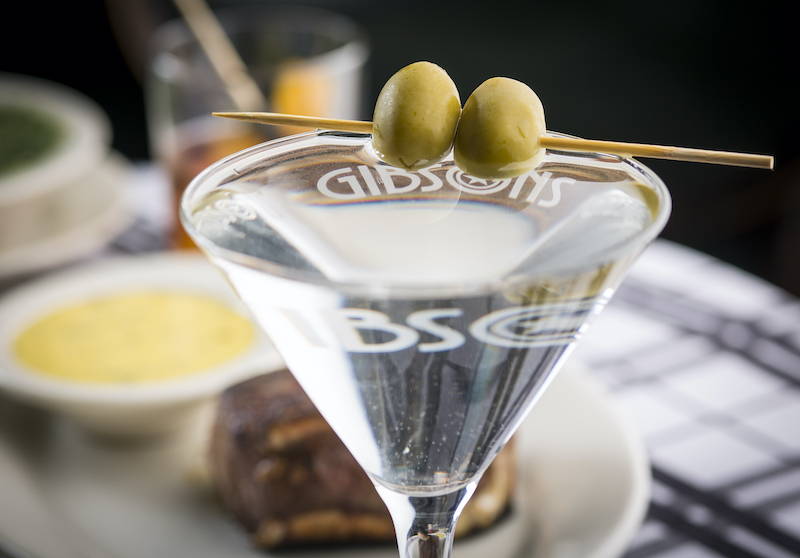 Since most of your drink is still vodka, don't overlook picking the proper spirit. Using a high quality olive brine still allows the vodka to shine. Vodka is made from any sugar source, corn, wheat, rye, grapes, etc. Even though vodka is neutral in color and flavor, it does have nuances depending on the grain. For me, I would lean towards a rye or wheat vodka. Belvedere is a rye vodka that has a touch of peppery spice, with a silky finish. As for wheat vodka, Absolut Elyx is a single estate wheat vodka that is lush and creamy from start to finish, and will allow the olive brine to shine!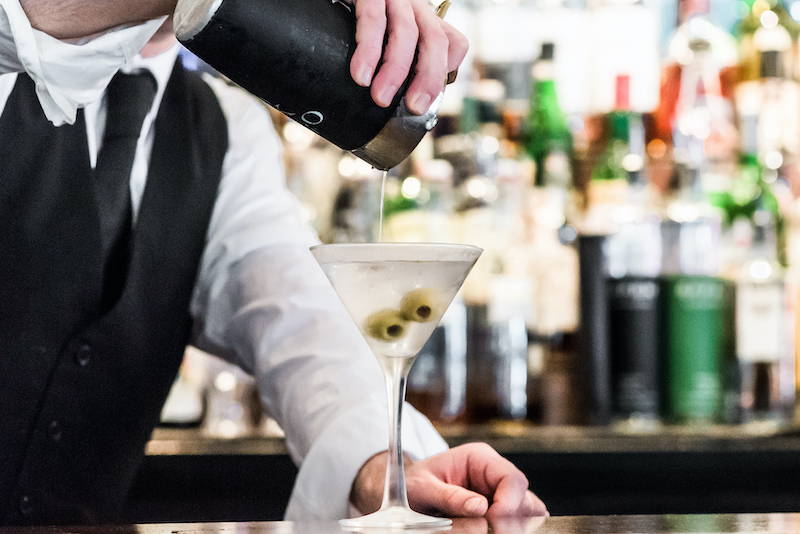 To make your drink, you'll need a cocktail shaker, a jigger (that fun measuring tool for bartenders), a strainer, ice and a frosted martini glass.
In your shaker, measure 3 oz of vodka, followed by 2 oz of olive brine. Fill shaker with ice and vigorously shake, until the shaker becomes frosted and icy. Pop open your shaker and strain the cocktail into your frosted glass (unless you prefer ice shards floating in your cocktail, which is called "ducks on the pond") lastly, garnish with olives. They can be regular, or stuffed with your favorite garnish!
---
---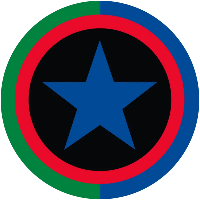 Gibsons Bar & Steakhouse has been a Chicago icon since partners Hugo Ralli and Steve Lombardo opened its doors in May of 1989. The classic American steakhouse is the first in the country to be awarded its own USDA certification program. Gibsons Prime Angus Beef is featured along with fresh fish, classic cocktails, an extensive wine list and exceptional service.
PAIR YOUR MARTINI WITH A STEAK