Nothing Beats the Gibsons Standard
Gibsons has been the gold standard for steaks in Chicago, the midwest and across the nation. We continually assess our suppliers, butchers and ranchers to make sure only the highest quality of cuts make it on the menu. In fact, Gibsons is the first restaurant group in the country to receive its own USDA certification program. Wet aging the meat is the most crucial part of the steak process.
Wet Aging starts from the inside out. First the beef is harvested and chilled, then they are vacuum packed. That way the aging process occurs in this oxygen free environment allowing the natural enzymes and bacteria to break down the muscle tissue creating the tenderness we look for. There's a lot of science involved but the outcome is undeniable, the longer the aging, the more tender the steak. Wet aged beef, unlike dry aged beef, loses no moisture and the flavor is consistent and only intensifies throughout the process. The result is the fully-balanced deep beef flavor we've built our reputation on.  
Gibsons Executive Chef, Dan Huebschmann, and his chefs taste every batch of steaks that is set to be sold. With each tasting, Chef Dan decides if the aging process is optimal or if there is still time to go. Only when a steak is at its peak flavor, is it ready for our patrons.
---
GIBSONS GRASSFED AUSTRAILIAN
—
All Gibsons Grassfed Australian beef is wet-aged for a minimum of 75 days. Unobstructed grazing lands provide sustainable, natural and stress-free grazing environment for Australian beef cattle. Our Australian beef is widely recognized for exceptional flavor, consistency and quality. Because of the long aging process our grassfed steaks have a deeper flavor than the average grassfed steak.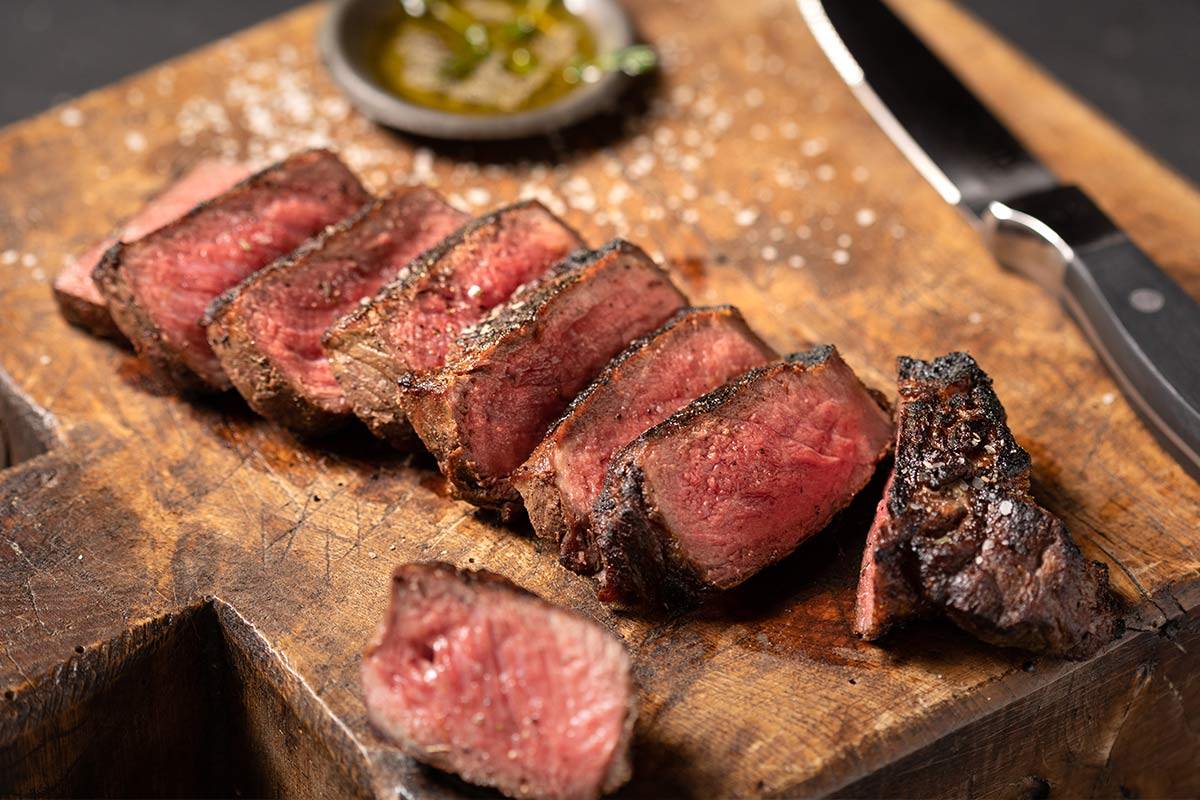 ---
GIBSONS PRIME ANGUS
—
Gibsons Prime Angus is sourced from a carefully selected list of producers in the upper Midwest. The cattle that are raised in this region are far superior in taste, tenderness and consistency. Gibsons Prime Angus Beef is corn-fed for up to 120 days and aged for a minimum of 45 days. The cattle are raised, fed and processed to Gibsons' strict specifications, which sets them apart from all other commodity Prime Beef programs. Gibsons works closely with the breeders, packers and processors to deliver an unmatched level of quality. (All GPA is wet-aged with the exception of the Gibsons Tomahawk and Gibsons Italia Large Porterhouse)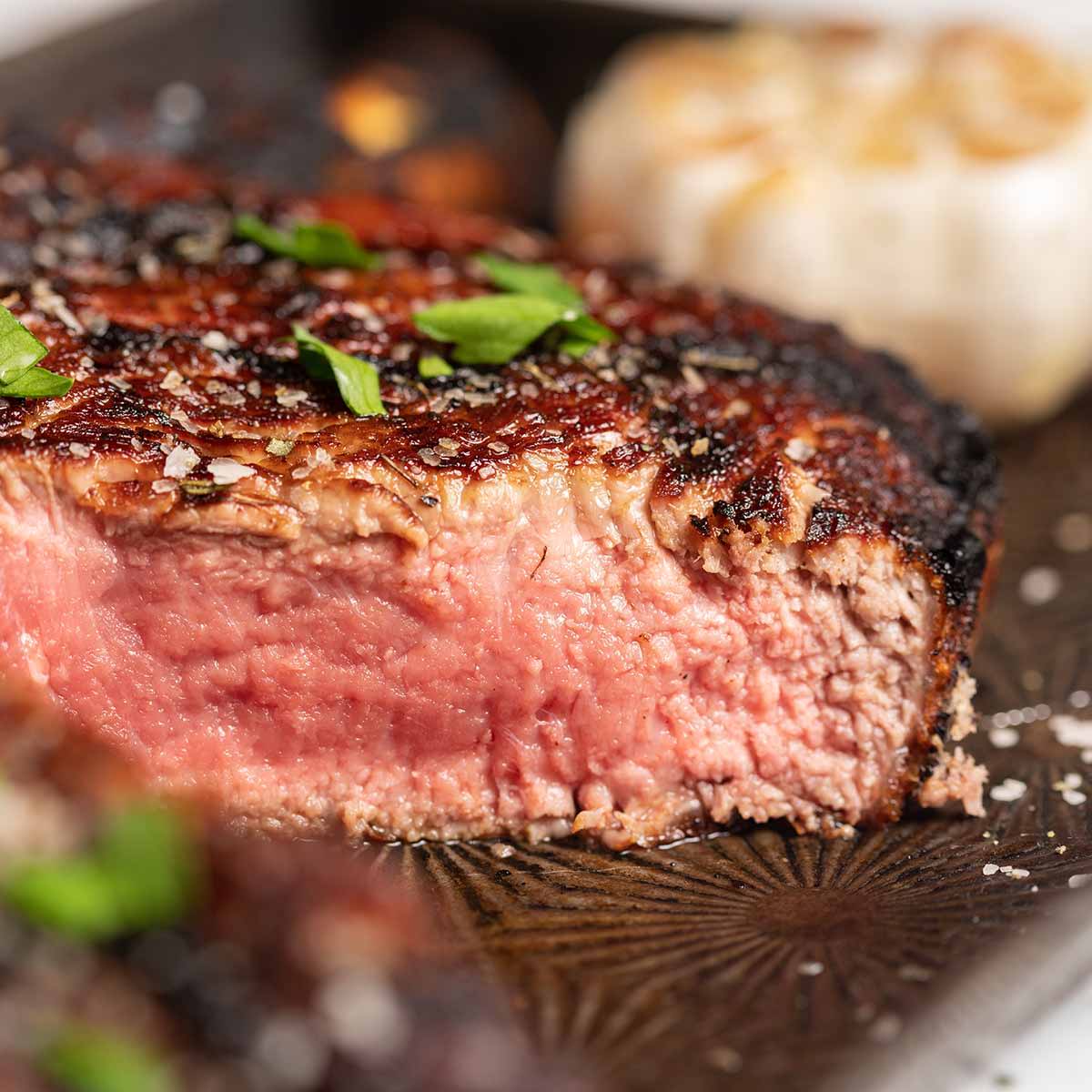 ---
Proudly Serving Wet Aged Steaks at the Following Gibsons Group Locations
GibsonsSteak.com
Starting August 1st of 2020, Gibsons Restaurant Group started selling our wet aged steaks online and shipping across the continental U.S.
Gibsons Steakhouse
Cuisine: American/Steakhouse Opened: 1989
Accolades: Restaurant Business Top 100 Independents 2019:
#6 Gibsons | Chicago, #26 Gibsons | Oak Brook, #36 Gibsons | Rosemont
The Boathouse Orlando
Cuisine: American Opened: 2015
Accolades: Restaurant Business Top 100 Independents 2019:
#2 The Boathouse | Disney Springs, Orlando, Florida

Gibsons Italia
Cuisine: Modern Italian Opened: 2017
Accolades: Restaurant Business Top 100 Independents 2019:
#18 Gibsons Italia | Chicago

Hugo's Frog Bar & Fish House
Cuisine: Seafood Opened: 1997
Accolades: Restaurant Business Top 100 Independents 2019:
#78 Hugos Frog Bar & Fish House | Chicago

Quartino Ristorante
Cuisine: Italian Opened: 2005
Accolades: Restaurant Business Top 100 Independents 2019:
#70 Quartino Ristorante | Chicago

LUXBAR
Cuisine: American/Bar Opened: 2005
---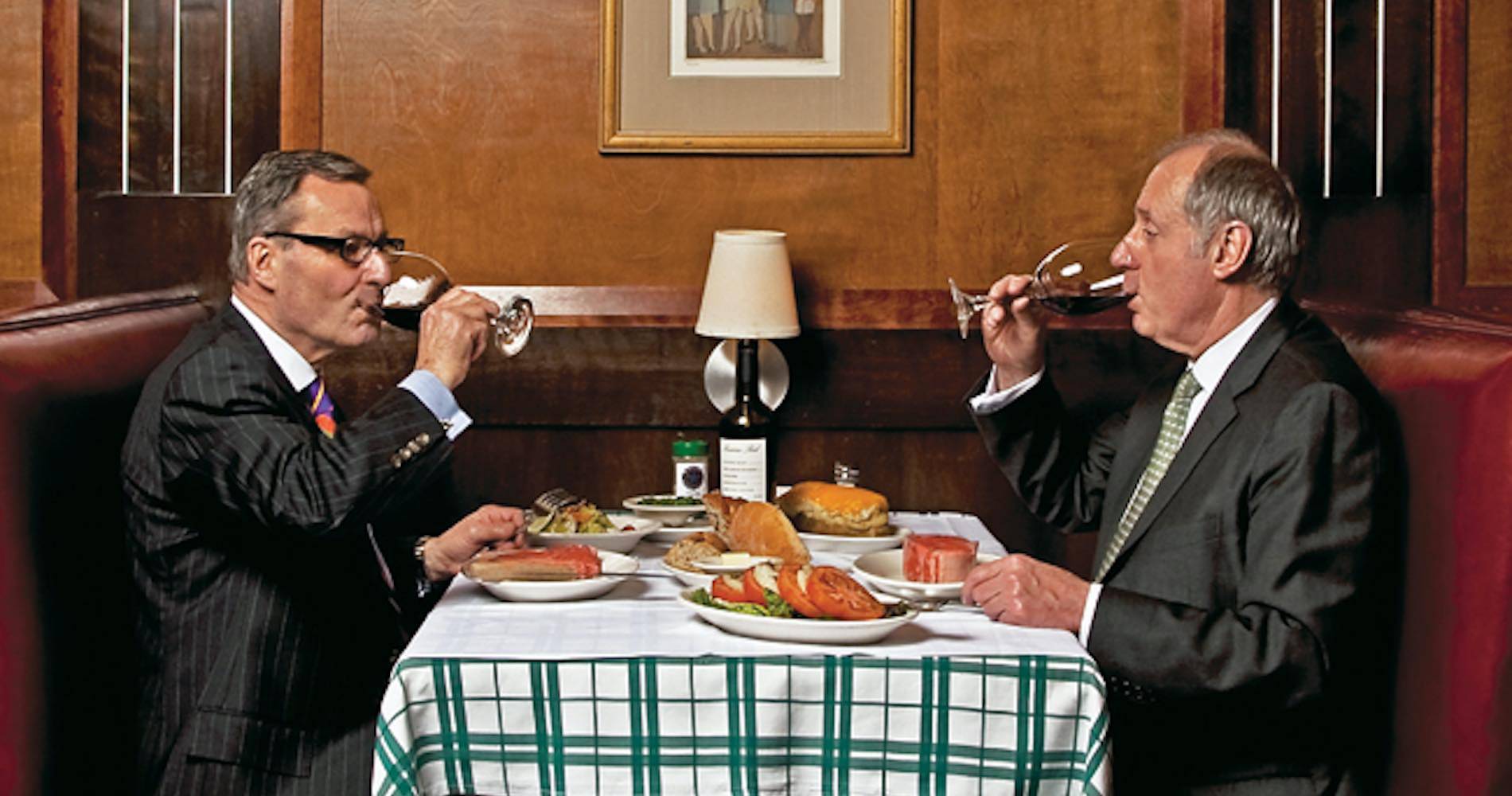 Art Credit: Chicago Magazine
Founded in 1989 with the iconic Gibsons Bar & Steakhouse on Rush Street, Gibsons Restaurant Group has been dedicated to providing unmatched hospitality, quality, and value to its customers. Gibsons Restaurant Group owns and operates these distinguished concepts: Gibsons Bar & Steakhouse, Hugo's Frog Bar & Fish House, LUXBAR, Quartino Ristorante & Wine Bar, Gibsons Italia, The BOATHOUSE Orlando, Hugo's Frog Bar & Chop House (on behalf of Rivers Casino), Bazaar Meat Chicago and Chi Sox Bar & Grill (on behalf of the Chicago White Sox).
COOK YOUR GIBSONS WET AGED STEAK